Holiday Youth Goalie Clinic with Coach Ryan Dop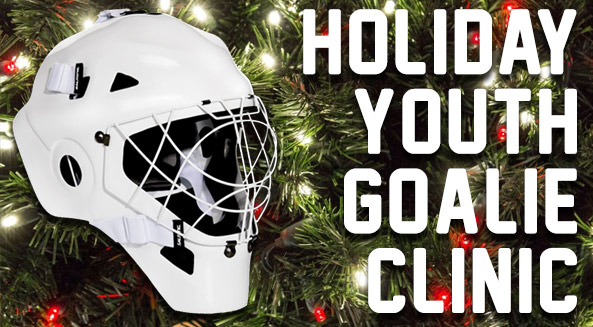 Holiday Youth Goalie Clinic
Click here to register for clinic >
Ages: 8-18
Cost: $210
Lead Coach: Ryan Dop ~ Director of Goaltending - CAHA
Saturday, December 19, 2020
On-Ice: 4:10-5:40pm
Sunday, December 20, 2020
On-Ice: 5:00-6:30pm
Saturday, December 26, 2020
On-Ice: 2:00-3:30pmpm
Sunday, December 27, 2020
On-Ice: 11:00am-12:30pm
OhioHealth Chiller North
8144 Highfield Drive, Lewis Center, OH 43035
FULL GOALIE GEAR REQUIRED
Click here to register for clinic >
Camp will focus on:
Goalie Specific Movement (when and how to use t-pushes, shuffles, butterfly slides, c-cuts, lateral adjustments)
Positioning and Depth Awareness (angles, square to puck, reading and reacting to game situations)
Save Techniques and Execution (butterfly save, stick saves, body saves, glove and blocker saves)
Tips to help goalies STOP MORE PUCKS!
The Responsible RestartOhio August 2020 Guidelines for Sports have been released. Click here to view the Governor's directives, as well as information about Chiller's compliance.
About Coach Ryan Dop:
Coach Ryan Dop has played AA and Varsity hockey in his career and is currently the Director of Goaltending for CAHA. Coach Dop, with 5 years of experience working with goalies of all ages and skill levels, is committed to providing excellent training to help goalies achieve their goals.
Click here to register for clinic >
For more information contact Hockey Director Rob Schriner at rschriner@thechiller.com.